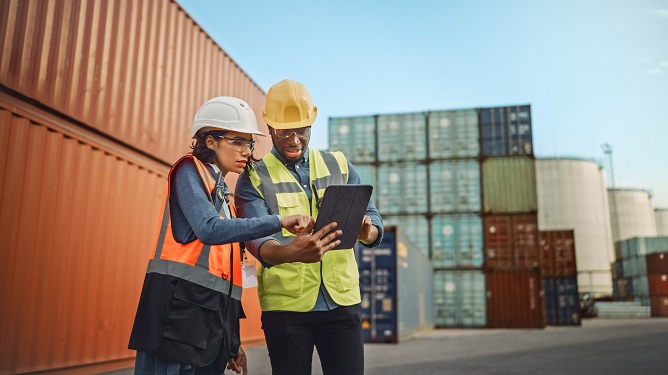 Shipping from the USA to Nigeria is a multi-step process that can be overwhelming for first-timers. Fortunately, SGK Global Shipping Services is here to simplify and satisfy your door-to-door shipping needs, from procurement to delivery.
Air Shipping to Lagos, Nigeria begins with the procurement process. From individuals making personal purchases to businesses making bulk purchases, SKG has you covered. We have a dedicated team of purchasers ready to order for you at the lowest prices, so you can get the best value for your money.
After you finalize your purchase, we will take care of packaging your products and storing them in a warehouse in preparation to Ship to Abuja and other locations in Nigeria. We can even combine your purchases from various sources and safely pack them in the safest, most space-and-cost efficient manner.
Next, we will ship your order via Air Shipping to Port Harcourt or sea freight to the best point of entry to your shipping address in Nigeria.
As a company that specializes in domestic trucking in Stafford TX, we can transport your goods to a convenient pick-up location via reliable trucking services in Nigeria. We can also work with the best courier service providers to deliver smaller personal packages straight to your doorstep.
If you are looking for a reputable and reliable provider of transport and shipping services in Stafford TX, call us now at +1 (281) 501-2922.