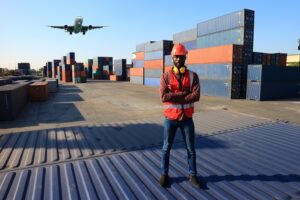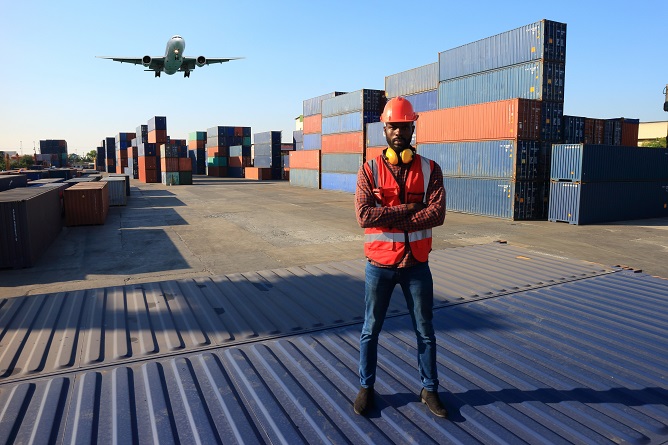 Nigeria is Africa's largest market for ecommerce business for both revenue generated and total shoppers per capita, according to data released by the United Nations in 2018. Nigeria is an ideal market for those looking to expand their e-commerce business. Finding an affordable way to ship to Nigeria from the US is key to growing your e-commerce brand.
At SGK Global Shipping Services, our focus is to simplify international shipping and offer excellent customer experiences, and that's why we offer affordable shipping options to Nigeria. Ahead, you will learn more about the cheapest and easiest way to ship goods from the US to Nigeria.
The Basics of Shipping to Nigeria
The cheapest way to ship to Nigeria from the US is greatly being impacted by handful of variables like:
Import duties & taxes, if applicable

Insurance & tracking options

Package weight & dimensions

Delivery timeline

Distance

Your choice of shipping company 
How Long Does Shipping to Nigeria Take?
Transit time is the first variable to consider when talking about cheap shipping. Shipping to Nigeria largely depends on two factors: your choice of shipping company and the delivery options that the shipping company offers. Generally, depending on your choice of shipping company, it can take up to 12 business days for economy shipping. However, expedited shipping takes around 1-2 days to get your package in Nigeria from the United States. 
What Does it Cost to Ship to Nigeria?
Aside from the delivery time and distance, the cost of shipping goods from the United States of America to Nigeria is greatly impacted by a number of factors, including:
Package dimensions: It costs more to ship packages of irregular shapes or sizes and the reason is not far-fetched. Irregular sizes of packages require special care when packing. In fact some shipping companies make use of standard box sizes to keep the shipping cost low.

Weight: It costs more to ship heavier packages. Remove unnecessary items to help reduce shipping cost.
Item(s) you can ship to Nigeria from the US
These are items that SGK Global Shipping Services can help you ship from the US to Nigeria:
Package transfer to Businesses, Family, and friends.

Personal effects

Phone, Laptop, Electronics, Games, Computers.Household goods

Items purchased online.

Multi Vitamin, Chocolate, Boxes, etc.

Excess Luggage

Gift items.
The Cheapest Way to Ship to Nigeria with SGK Global Shipping Services 
Keep in mind that the best way to ship goods from the United States to Nigeria and other African countries is not the most obvious. To get it right, you will have to compare the different offerings of shipping companies. You will also need to take into consideration factors like import duties, package dimensions, and customer expectations. We understand that there's a lot to learn when shipping to Nigeria from the US. 
SGK Global Shipping Services will help you identify the easiest way to ship your goods or consignments to Lagos or Port Harcourt in Nigeria. You can track your shipment, request a quote, or even schedule a pick-up. 
Register with us if you are ready to start shipping goods from the US to Nigeria. Our services are affordable, transparent, and efficient. A trial will convince you!