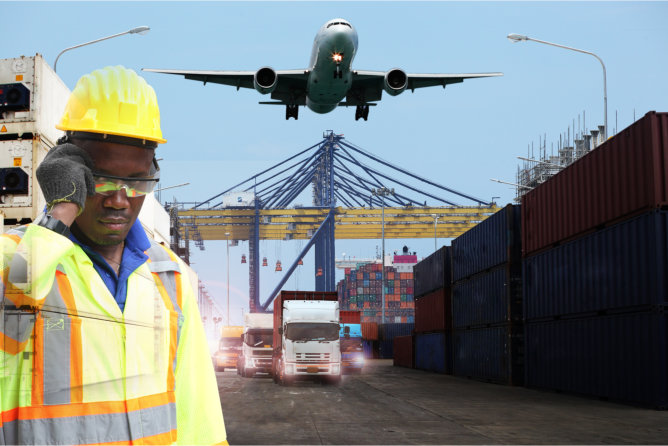 Shipping to Lagos or Port Harcourt from the US might be scary for some because a large part of the country remains landlocked. But you can send goods and merchandise to most parts of Nigeria by air shipping to Port Harcourt and then move your goods from there.
Here at SGK Global Shipping Services, we offer reliable air shipping to Lagos, Nigeria, Container to Nigeria, and Courier to Nigeria.
Here are some of the best shipping methods to consider when moving goods to and from Nigeria:
Air Cargo
Because most of the country is landlocked, air cargo is one of the best methods of transporting goods to and from Nigeria. The only drawback of air cargo is the limitations on shipping sizes and weights. But will allow you to ship to harder-to-reach places in Nigeria.
Ocean Freight
The main benefit of ocean freight is that it allows shippers to move a higher volume of merchandise or goods. Containers vary in size to best suit your shipping needs. Ocean freight also allows the shipper to move heaver goods like heavy machinery, vehicles, and more.
Trucking Services
You can also ship goods across Nigeria through trucking services. You can land your goods in ports of entry like Port Harcourt and move your goods from there.
For more information about shipping goods to Nigeria, you can call us at 234-818-336-9172. We ship to Abuja, Port Harcourt, Lagos, and more.