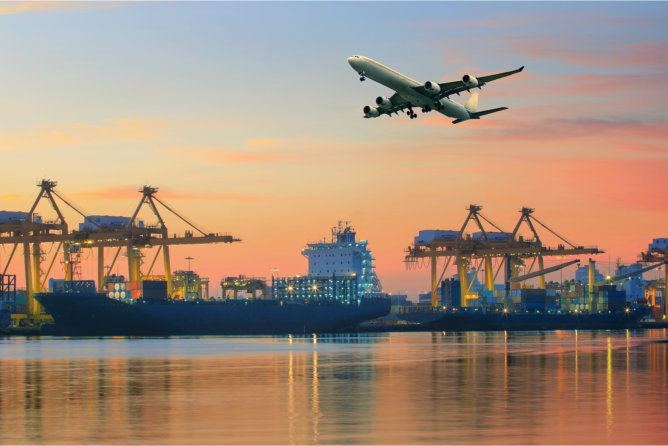 A lot can happen to goods in transit and damage is one of the most common ones that's why preparing your parcel for international shipping is important.  A return of goods can become a huge burden in terms of money and time. Therefore, it's important to know how to prepare your goods for international shipping. Our freight and logistic services in Texas can help you how.
International shipping is open to a lot of changes. For example, from the United States, air shipping to Lagos, Nigeria changes in temperatures and pressures. Thus, you should always take the first and basic step of parcel preparation – protection. Your goods must be ready for whatever international shipping throws at them. This means that you should make sure your goods are stackable.
Your goods must also be able to withstand handling, perhaps by a forklift if packages are larger. Most importantly, parcels that are shipped through air cargo must be able to deal with tilting that will occur during takeoff and landing. The most important element in safe and protected shipped goods is getting the packaging right. You can do this by using double-walled or reinforced parcel boxes. The additional protection in these types of packaging is worth the investment and is a straightforward method to minimize damage during transit.
Labeling your packages as "fragile" will also let couriers know the care with which they should be handled. Also, never forget to do internal packaging and taping. You can do this by packing peanuts or air cushions to fill the empty spaces in your parcel box. Lastly, choose a reliable international shipping company, such as our air shipping to Port Harcourt, the Middle East, and other parts of the world!
Call SGK Global Shipping Services today to know more! We also ship to Abuja.