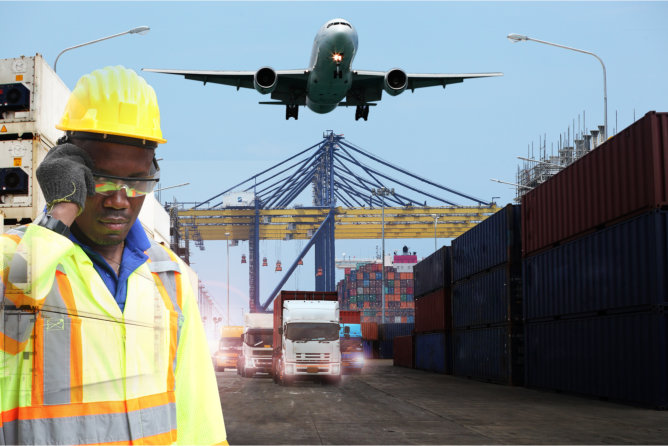 Ensuring that it gets to where it needs to go safely and on time is a must when it comes to shipping your cargo to Lagos.
This can be difficult for varying reasons. For one, securing a package can mean everything from physically protecting it from the wear-and-tear of being handled to considering the political climate.
This is especially true when dealing with transport hubs such as Lagos, a thriving seaport in West Africa. While Lagos is recognized as a key gateway to Europe that is poised to make significant economic benefits to the region in years to come due to Nigeria's massive market, it is constrained by several factors.
As a leading provider of sea and air shipping to Lagos, Nigeria, let us list down these constraints you will have to contend with in transporting freight and cargo shipments from Stafford, TX, to Lagos:
Structural problems such as limited unloading and processing space, decrepit roads, and a reputation for corruption.
Huge costs as there is no fixed rate for logistics in the ports
Lack of infrastructure and investment
Digital failure due to improper implementation and ill-equipped personnel
There is no denying these difficulties, but its economic potential cannot be overlooked as well. That is why you need to work with a professional when dealing with sea or air shipping to Port Harcourt.
Having a professional logistics partner like us can make everything easier. Aside from the hiring expertise, working with a reputable provider means you will avoid spreading yourself too thinly and, thus, perform at optimum levels.
So, when you're looking to ship to Abuja, Lagos, and other key locations in West Africa, trust us at SGK Global Shipping Services to provide you with the best possible logistics solutions for your needs.