Introduction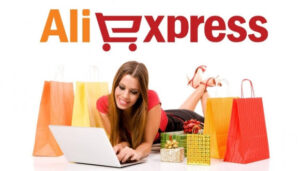 Are you looking for affordable products online? AliExpress is one of the most popular online marketplaces in the world that offers a wide range of products at competitive prices. However, AliExpress online shopping can be tricky, especially for first-time users. 
In this blog, we'll go over some key points to remember while shopping on AliExpress.
AliExpress Online Shopping: Things To Remember
Research The Seller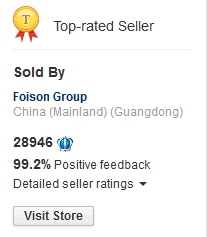 Researching a seller on AliExpress online shopping is an essential step. Here are some tips on how to do it effectively:
Check the seller's ratings and reviews: Look for sellers with high ratings and positive reviews. This indicates that they have a good reputation on the platform and are trustworthy.

Look for red flags: Negative reviews, poor communication with customers, and long shipping times are all red flags to watch out for. If you see any of these, it's best to avoid that seller and find another one.

Check the seller's profile: Look at the seller's profile to see how long they have been on AliExpress, how many products they have sold, and how many positive reviews they have received.

Ask questions: If you have any questions or concerns about a seller, don't hesitate to message them. A good seller should be responsive and provide helpful answers to your questions.

Research the seller outside of AliExpress: Look for information about the seller outside of AliExpress, such as on social media or their own website. This can give you additional information about their reputation and credibility.
Product descriptions
When shopping on AliExpress, it's important to carefully read and understand the product descriptions before making a purchase. Here are some tips on how to do it effectively:
Read the product title carefully: The product title should accurately describe the product and include important details, such as the brand, model, and size.

Look at the product photos: The product photos should give you a clear idea of what the product looks like. Make sure to examine the photos closely and from different angles.

Check the product specifications: The product specifications provide important information about the product, such as the materials used, dimensions, and weight. Make sure to read them carefully and understand what they mean.

Look for any discrepancies: If you notice any discrepancies or errors in the product description, such as a different color or size than what is shown in the photos, it's best to clarify them with the seller before making a purchase.

Read the reviews: Reading reviews from other customers can give you a better understanding of the product's quality and accuracy. Look for reviews that specifically mention the product description to see if there are any issues.
Read Also: 3 Most Common Documents For International Shipping
Shipping and delivery
Understanding the shipping and delivery process is important when shopping on AliExpress. 
Check the shipping options. AliExpress offers different shipping options, such as standard shipping, ePacket, and express shipping. Make sure to choose the shipping method that best suits your needs. Then look at the estimated delivery time. The estimated delivery time can vary depending on the seller and shipping method. Make sure to check the estimated delivery time before making a purchase to avoid any surprises.
You should also track your orders. AliExpress provides tracking information for most orders. Make sure to track your order regularly to know when it will be delivered and to avoid any issues.
Related: Top 3 Shipping Challenges And How To Overcome Them
Conclusion – AliExpress online shopping
AliExpress online shopping can be a great way to save money on a wide range of products. However, it's important to keep in mind the key points we've discussed in this blog. Researching the seller, reading product descriptions carefully, understanding shipping and delivery, using secure payment methods, and knowing the customer service and return policies are all essential when shopping on AliExpress. By following these tips, you can shop safely and confidently on AliExpress.
And when you are looking for the best shipping company to handle your shipping to Nigeria, you can count on us at SGK Global Shipping Services for effective service delivery.